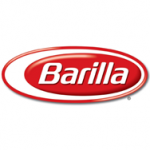 Barilla Holding SpA
The Barilla group is a leading international company for pasta and bakery products, it sells its products in more than 100 countries worldwide.
"For legal guidance on our daily corporate activities in the Netherlands, we turn to Cleber. These matters are usually quite delicate, so it is important to handle them with due care. The choice of a law firm is a matter of skills. You look for advisors that understand and comply with your style and approach of doing business. Cleber lawyers are reliable and available. They can complement their typically legal advice with a good understanding of numbers and financial situations, which means that commercial aspects are understood. They get right to the point and apart from advising us on Dutch law, they are also capable of pointing out wider legal implications in an international context. Cleber is not a "money machine". This firm seems content with its size and so are we, for it guarantees personal attention and care. The fees that we pay are for partners' reliable and sound advice."
Franco Guariglia
Group General Counsel
Barilla Holding SpA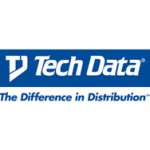 Tech Data Corporation
Tech Data Corporation (ranked 119 on the Fortune 500® and one of Fortune's "World's Most Admired Companies"), is one of the world's largest wholesale distributors of technology products, services and solutions. The company enables 120,000 resellers in more than 100 countries to efficiently and cost effectively support the diverse technology needs of end users. The shares in Tech Data Corporation are listed on the NASDAQ.
"We have a close, on-going relationship with Cleber that has been built over many years. We turn to them for corporate affairs in general, and for integration processes following an M&A transaction in particular. Pragmatism, excellent availability and fast responsiveness are the first things that spring to mind. Their attorneys are easy to work with and I appreciate their knowledge and ability to consider issues outside their main domain of expertise. Having Cleber join me on calls with our finance and tax department in the US and with our auditors, is hugely helpful and reassuring. They very quickly get the issue and political sensitivities surrounding these issues. They understand the way we are thinking and you get excellent quality advice for a fair price."
Norbert Sourek
General Counsel Europe
Tech Data Europe GmbH

Savencia SA
Savencia SA is focused on cheese and dairy specialties and is one of the world's foremost processors of milk. With more than 18,000 employees in 24 countries and 87 production units, the Group is active on all continents. The Savencia SA shares are quoted on the Paris Stock Exchange.
"We maintain an excellent relationship with Cleber. We understand each other perfectly well and only few words are needed. When we sold one of our companies to a Dutch enterprise, we asked Cleber to assist us in a complicated litigation procedure. Being a good litigator is often associated with being a great fighter, but knowing your files and using sound reasoning and argumentation are the main ingredients for success. Cleber lawyers are highly competent in doing so. My experience with other firms has always been that partners are only partly involved and have a relatively superficial knowledge of the file in question. None of that is the case with Cleber. All staff is well informed and competent and through the whole procedure their partners stays closely involved. Having the right person -one who is the most experienced and best trained for that particular legal issue- dealing with your case, is extremely relevant. That kind of match making you will certainly find at Cleber. Additionally their excellent knowledge of the French culture and their command of the French language is certainly helpful."
Mike Reynolds
Chief Financial Officer
Savencia SA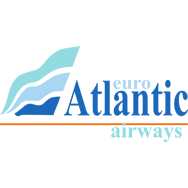 EuroAtlantic Airways
EuroAtlantic Airways specializes in aircraft leasing for other airlines and offers aircraft charter solutions for travel operators and aviation support services. It is a Portuguese registered non-scheduled international airline, operating on very diverse routes in the North Atlantic (USA and Canada), the Caribbean, the Central and South Americas, Africa, the Middle East, the Pacific, Australia and Oceania.
"When we were faced with a problem relating to the lease of an airplane with a company based in the Netherlands, we asked Cleber to help us find a solution. It was a litigation matter and fortunately, with the help of its attorneys, we were able to win this case! Since then we have regularly worked with this law firm and we call in their advice whenever we have a problem in the Netherlands. Cleber houses intelligent and competent lawyers. Legal issues usually take time, but because they keep us up to date of all the developments in a case, we always know exactly where we stand and what we can expect. Cleber's attorneys are well versed at clarifying complicated matters and they always prepare their cases in great detail and with the utmost care. Their service is excellent."
Euclides Batalha
Board member and Vice-President
EuroAtlantic Airways