Group financing and corporate benefit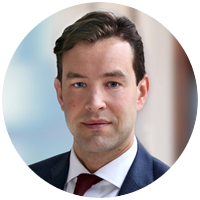 In group financing transactions Lender will usually demand guarantees of each subsidiary for the Loan Obligations of the Borrower / the parent company. The obligations under the guarantee will be secured by liens over the subsidiaries' assets.
For the subsidiaries incorporated under Dutch law ("BVs") one needs to consider the 'corporate interest' of these BVs for giving these guarantees: why should they assume such an obligation? What's in it for them?

Legal action aimed at the guarantee and/or the directors
These questions are important because if the corporate interest of the BV should be lacking, this may, especially in the event of subsequent insolvency, lead to legal action of the receiver, aimed at:
the legal act itself (i.e. the entering into the guarantee), based on ultra vires; or
the managing directors of the BV at the relevant time.

Corporate interest and Dutch law
The notion of corporate interest of a BV specifically includes the interest of the group to which the BV belongs: from a Dutch Supreme Court ruling in 2003 follows that the granting of securities by a subsidiary pursuant to a group financing will, in general, be deemed to be in its corporate interest.
However, any discrepancy between the interest of the BV itself and the charge over its assets as part of the transaction and/or the possible (dis)continuity of the BV as a result from granting the guarantee could mean that the guarantee is not in the corporate interest.

Practical guidelines
In order to determine whether the guarantee is in BV's corporate interest or whether there could be issues relating to a major discrepancy between the interest and the charge over its assets, the board of managing directors needs to consider the following:
Does the BV's objective, as set forth in the articles of association, entail the granting of securities/guarantees for obligations of other group companies?
To what extent does the BV benefit from the Loan? For instance: what line of credit, made available under the Loan, will be made available to BV?
What is the value of the assets BV will secure as proportion of the Loan?
Assuming the guarantee to be provided by BV is a 'deal breaker'; what happens to the group if the Loan is not granted?

Our role
Please contact us should you have any questions regarding the above. We have extensive experience in representing our clients in cross border finance transactions and shall be pleased to guide you through the process from start till finish.
Corporate | Restructuring | Dispute Resolution